Expert Appliance Repair Help! 1-800-810-7813
3 comments
Garbage disposal are made to grind up debris and flush the waste down your drain. However, sometimes you'll notice that it smells pretty rank. To avoid smells or any build-up of debris in your garbage disposal, you should clean it regularly.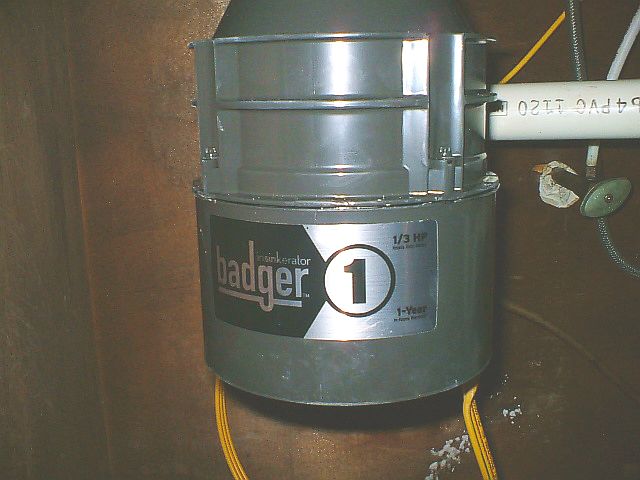 There are some simple things you can do to clean the drain and eliminate odors: 
Once a week, pour a handful of baking soda into the drain followed by hot tap water. Then pour in one-half cup of white vinegar or lemon juice and leave it for about 30 minutes before running the hot water. The baking soda and vinegar will work together to clean without harsh chemicals.

Pour strong salt brine into the drain regularly. This will eliminate odors and deter grease build-up.

Another option is to put half a lemon into the disposal along with a handful of baking soda. Run cold water and turn on the disposal.

If you buy a cleaning solution, make sure you read the label. The solution must be able to break up grease, food and other material without eroding metal and plastic parts of the garbage disposal. Cleaners can also be dangerous to the user, so make sure you follow the directions carefully.

To get leftover debris out of the disposal, make sure you turn off the power first. Then makes sure there are no bits of debris under the black rubber cover that fits into the garbage disposal. To clean the rubber cover, lift the cover and scrub with a brush and warm, soapy water. If the cover is permanently installed, you will need to lift up each flap to clean them. Use an old toothbrush and soapy water.
Some people whom actually own garbage disposals have other suggestions that they say work well, including: 
Put a half dozen ice cubes into the disposal and turn it on.

Pour in those leftover coffee grounds and run the water.

Using any citrus fruit and cold water to cut any grease build-up or food stuck in the blades.
You can avoid problems with your garbage disposal by following a few simple rules: 
Never put anything too hard into the disposal, including bones, hard shells of fish or popcorn kernels.

Don't put in fibrous or starchy items such as bread, banana peels, celery, potato peelings, corn husks, onion skins, egg shells, pasta, flour, rice or artichoke leaves.

Cut up larger pieces of waste and put them into the disposal one at a time.

Make sure that you use cold water, as it will keep the disposal from overheating.
If you cannot dislodge debris from your garbage disposal, you need to call a professional. In Los Angeles County, you will want to go to www.chiefappliance.com for more information and details on what services are available. West Coast Chief Repair guarantees that the work will be done quickly, accurately and at the lowest price possible. Also, they do not charge extra for service on weekends, evenings or holidays.